Shutter-Style Ribs: Designed with a shutter-style ribbed body for a greater presence in the water, holds air and releases tiny bubbles to create a natural breathing action, displaces a large amount of water with even the slightest current or movement, makes it easy for big bass to hone in from a great distance.
Straight Tail: Constructed with a straight tail, adds darting action through the water like a scared or injured baitfish, seems to come to life in a subtle current, trigger aggressive feeding responses from bass and other gamefish.
Fennel Flavor: Cooked-in fennel scent dispersal rapidly draws fish in from distances, creates a strong feeding urge even live bait can't match, causes fish to latch down longer for a better catch ratio.
Weedless Design: The ribbed swimbait is equipped with double hook slots on belly and back for easier rigging and better hooksets, helps bury the hook-point, and provides snag-free fishing.
Proven Colors: Available in a variety of fish-catching colors, help you match the hatch on any body of water, ideal for any fishing conditions that need an enhanced action.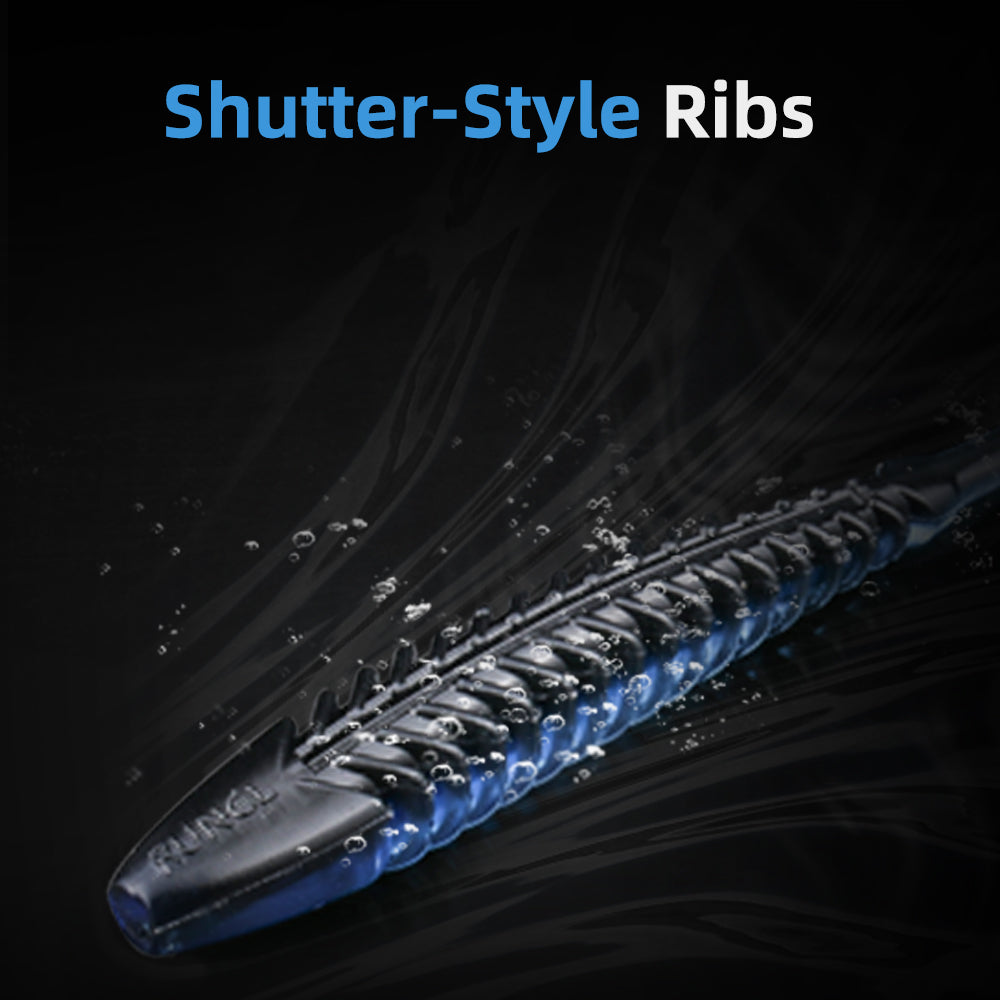 SHIPPING
Orders containing product that is in stock will generally be shipped with in 3 days. Exceptions to this are generally posted to advise of special events which prevent us from shipping. Our team works to ensure that your order is shipped as soon as possible.
If a tracking # is provided by the shipping carrier, we will update your order with the tracking information. Please note that some orders using the International shipping carriers will be fulfilled by two shipping carriers, and USPS make the final delivery to your address. Therefore, the tracking information will not be updated until the package arrives at USPS.
RETURN AND REFUND POLICY
Runcl will accept returns within 30 days from receipt of merchandise under the following conditions: Product needs to be returned unused,with all printed material and accessories en closed. If not in it's original condition or the product shows signs of installation, additional charges will be applied or may not be accepted. Once your return shipment has been received and approved, your return will be processed.
Failure to comply with the process and terms stated above may result in a processing delay and/or a refusal of the returned package.